Interim Executive Director's Biography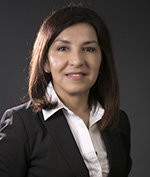 Diane Pabich is the Interim Executive Director for the DC WIC, where she is responsible for directing the District's publicly funded workforce system. Diane has been recognized for successfully managing economic and workforce development programs funded through the Workforce Development System and Workforce Innovation and Opportunity Act (WIOA). Prior to joining the DC WIC, Ms. Pabich served as Acting Executive Director for the state of Maryland Governor's Workforce Investment Board.
While in Maryland, Ms. Pabich facilitated the development of the state's industry sector strategies and secured $2.5 million dollars in funding for implementing innovative business centered initiatives. Ms. Pabich also led the re-design of Maryland's One-Stop delivery system, moving towards a performance driven model centered on an integrated customer-centered flow of services to individual job seekers through the American Job Center. Ms. Pabich has Master's in Public Administration from the University of Baltimore and Bachelor's degree from Chapman University.
Contact:
Email: [email protected]
Executive and Senior Staff
Anika Holmes, Workforce Intermediary Program Manager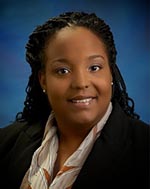 Anika Holmes is the Workforce Intermediary Program Manager at the WIC. She was formerly with CareerSource Central Florida and served in various positions within the business services team, including as the Business Services Manager and Managing Director of Strategic Initiatives & Business Services. In these roles she was accountable for the design and implementation of leadership development initiatives, grant management and oversight, merger integration activities, program management and fiscal monitoring, and led all business services and communication activities. Anika was instrumental in transitioning the organization from WIA to WIOA as well as guided the organization through an OIG audit and a high risk designation. A native of New Jersey, Anika earned a Bachelor Degree in Business Administration and a Master Degree in Public Administration from Troy State University. She is a Certified Sterling Examiner and a Certified Workforce Professional.
Contact:
Email: [email protected]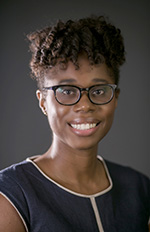 Lauren Scott, Program Manager
Lauren Scott is a Program Manager at the WIC. Prior to joining the WIC, Lauren worked on employment, labor, and workforce-related matters in both the public and private sectors, including on the staff of former U.S. Senator Tom Harkin (D-IA), Chairman of the Senate Committee on Health, Education, Labor, and Pensions where she assisted in the development of policies that promote financial security for working families and the passage of groundbreaking legislation, including the Workforce Innovation and Investment Act. Lauren received her law degree from the University of Iowa College of Law and B.A. in Advertising from Iowa State University.

Contact:
Email: [email protected]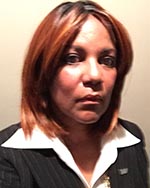 Vanessa F. Rollins, Program Analyst
Vanessa F. Rollins is a Program Analyst with the Washington, DC Workforce Investment Council. She brings a diverse and extensive career in Workforce Development that includes the overlapping labor market regions of Washington, DC; Baltimore, Maryland; and Northern Virginia. Ms. Rollins is a learning and development professional, an adult educator, and a lecturer who specializes in branding as a marketing strategy for job seekers. The recognition and awards she has received include distinction for her work with the Welfare to Work population during her employment with the Baltimore Urban League. Also, Ms. Rollins has been a member of a planning committee whose event for the United Way of Central Maryland has been recognized as a national best practices model.
Contact:
Email: [email protected]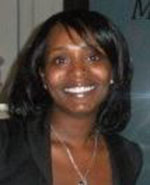 Crystal Davis, Operations Specialist
Crystal Davis is the Operations Specialists with the WIC. Prior to the WIC, she was the Operations Specialist/Assistant Human Resources Advisor with the Office of the Deputy Mayor for Planning and Economic Development. With DMPED she assisted staff with human resources, solutions to operational issues within the agency, implement and updated agency policies and procedures.
Michael Shannon, Community Coordinator for DC United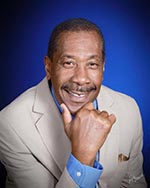 Michael Shannon is the Workforce Investment Council Community Coordinator for DC United. His primary goal is to ensure ANC6D area residents have access to apprenticeships, training and other employment opportunities related to the building and operation of the DC United Soccer Stadium.
Prior to the working with the WIC, Michael served as the Workforce Development Consultant to Hensel Phelps Construction on the Marriott Marquis Hotel and Clark Construction on the District Wharf projects.