Ahnna Smith, Executive Director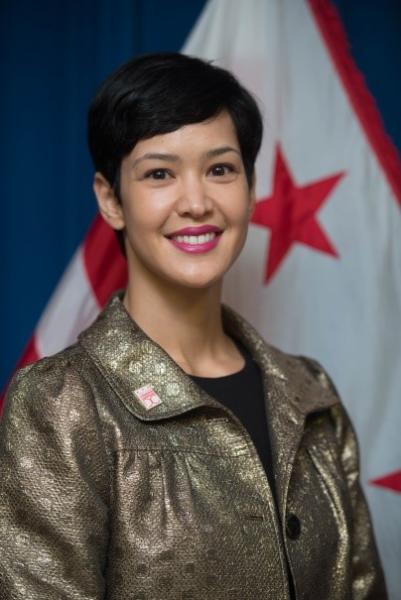 Ahnna Smith is the Executive Director for the DC WIC. Prior to joining the WIC, she served as the Interim Deputy Mayor and Chief of Staff in the Office of the Deputy Mayor for Education. Ahnna focused on preparing every student in Washington, DC for college, career, and life by providing great schools; ensuring students can get to and from school safely every day; and providing opportunities for students to learn, grow, and thrive during and beyond the regular school day.
Ahnna has spent her entire career in education. Prior to joining the Bowser Administration, Ahnna served in the Obama Administration as the Chief of Staff for Innovation and Improvement in the U.S. Department of Education, where she provided strategic leadership in policy and operations, personnel, and external communications, for the more than 25 programs and initiatives within the office. Ahnna also served as the Executive Director of Teach For America in the Washington, DC region, where she managed the staff and operations that trained and supported more than 250 teachers in DC and Prince George's County, Maryland.
Ahnna also worked in teacher recruitment, preparation, and development in the United States and the United Kingdom. She began her career as an elementary school teacher in Miami-Dade County Public Schools after earning a degree in government and politics, magna cum laude, from the University of Maryland, College Park.
Suzanne Towns, Deputy Executive Director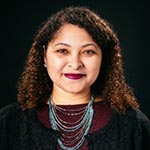 Suzanne has significant professional achievements in the areas of public-private partnerships; local, state, and national program development; and philanthropy. Her two decades of experience has focused in the areas of community-based economic development, workforce development, poverty alleviation and advancing gender equity. Additionally, she has served as a career coach and mentor, working directly with those seeking to advance themselves professionally.
Suzanne spent most of her career in NYC where she served in Mayor Bloomberg and Governor Cuomo's administrations as part of the workforce and adult social service leadership teams, was head of statewide Outreach and Education for AARP NY, and was Vice President of Collective at United Way NYC. In 2016, she founded Towns Consulting Group LLC and has subsequently worked with clients at a national level and supported projects in New Orleans, Seattle and Washington, DC. Additionally, she served as a FUSE Corp Executive Fellow in Seattle, working with public and private partners to advance and modernize the region's workforce system.
Following her executive fellowship, she served as the Seattle regional consultant to Roberts Enterprise Development Fund (REDF), a venture philanthropist investing in social enterprises as a means of connecting people with significant barriers to employment to work. Suzanne also served as interim Director for Seattle Region Partnership, a business-facing workforce intermediary focused on inclusive economic growth, that served to model new approaches to industry engagement and career connected learning which will be scaled into the region's workforce system in 2019. Most recently, she served as a senior consultant to Aspen Institute's Opportunity Youth Forum, helping to develop a new equity-centered methodology to measure impact across national partner communities seeking to improve youth outcomes. Suzanne has a BA in Forensic Psychology from John Jay College of Criminal Justice and a MSSW from Columbia University.
Executive and Senior Staff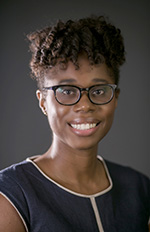 Lauren Scott, Program Manager
Lauren Scott is a Program Manager at the WIC. Prior to joining the WIC, Lauren worked on employment, labor, and workforce-related matters in both the public and private sectors, including on the staff of former U.S. Senator Tom Harkin (D-IA), Chairman of the Senate Committee on Health, Education, Labor, and Pensions where she assisted in the development of policies that promote financial security for working families and the passage of groundbreaking legislation, including the Workforce Innovation and Investment Act. Lauren received her law degree from the University of Iowa College of Law and B.A. in Advertising from Iowa State University.

Brittany Silver, Program Analyst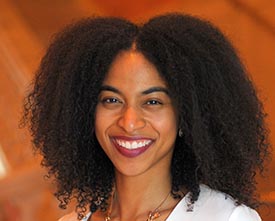 Brittany Silver is a Program Analyst at the WIC. Prior to joining the WIC, her career primarily focused on increasing educational equity in the District. At the District of Columbia Public Schools' (DCPS), she served on the Enrollment Team, where she collaborated with schools to develop initiatives and strategies to support the District's enrollment growth goals.
Brittany has also worked at The Posse Foundation's Washington, DC office. As a Senior Trainer at Posse, she recruited and served students throughout the DC area who were awarded merit scholarships to attend prestigious universities across the country. During her tenure, she led workshops and developed interventions to improve the recruitment, retention, and selection process of students from target areas.
Brittany graduated with a BA from Grinnell College in Psychology and Political Science and is currently pursuing a MA from George Washington University.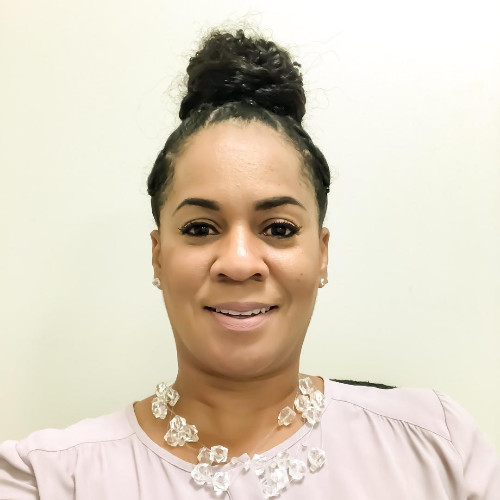 Bridgette Royster, Grants Manager
Bridgette Royster is a Grants Manager at the DC WIC. She is responsible for administering, implementing, and monitoring grants issued through the WIC's programs. Prior to joining the WIC, she served as the Grants Management Specialist with the Office of Victim Services and Justice Grants (OVSJG) and the Office of the State Superintendent of Education (OSSE). She has managed local and federal funding in excess of $1 million dollars. While at OVSJG, she served as the Juvenile Justice Specialist and developed the state's 3-year juvenile justice plan as required by the Juvenile Justice and Delinquency Prevention Act of 1974. At OSSE, Bridgette managed the No Child Left Behind and the American Recovery & Reinvestment Act of 2009 grants. She received her B.S. from the North Carolina Agricultural and Technical State University and her M.A. from Bowie State University.