Executive Director's Biography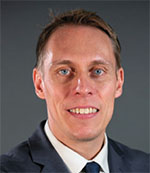 Todd Lang has 15 years of experience managing workforce recruitment, training, and economic development initiatives for cities and states. For the past eight years, he worked for the New York City Department of Small Business Services, leading programs to empower workers and entrepreneurs, with a special focus on low-income and underserved populations.
In this role, he managed business development efforts for the citywide system of Workforce Innovation and Opportunity Act-funded job centers, driving more customers to job recruitment services, strengthening relationships with industry partners, increasing utilization of customized training grants, and developing metrics to measure system success. Prior to his tenure with the City of New York, Lang worked as an economic development consultant on behalf of more than 25 communities. He has a Bachelor of the Arts in Communications from Marist College.
Contact:
Email: [email protected]
Deputy Director's Biography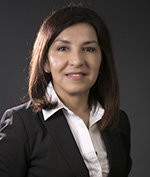 Diane Pabich is the Deputy Director for the DC WIC, where she is responsible for directing the District's publicly funded workforce system. Diane has been recognized for successfully managing economic and workforce development programs funded through the Workforce Development System and Workforce Innovation and Opportunity Act (WIOA). Prior to joining the DC WIC, Ms. Pabich served as Acting Executive Director for the state of Maryland Governor's Workforce Investment Board.
While in Maryland, Ms. Pabich facilitated the development of the state's industry sector strategies and secured $2.5 million dollars in funding for implementing innovative business centered initiatives. Ms. Pabich also led the re-design of Maryland's One-Stop delivery system, moving towards a performance driven model centered on an integrated customer-centered flow of services to individual job seekers through the American Job Center. Ms. Pabich has Master's in Public Administration from the University of Baltimore and Bachelor's degree from Chapman University.
Contact:
Email: [email protected]
Executive and Senior Staff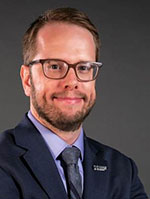 Joe Jaroscak, Program Manager
Joe Jaroscak is a Program Manager at the DC WIC. Prior to joining the WIC, Joe worked with the Center for Regional Economic Competitiveness (CREC), where he provided technical assistance and analysis to align programs and strategies that address state and regional workforce development needs, in accordance with the Workforce Innovation and Opportunity Act (WIOA). While at CREC, Joe also helped to manage the Labor Market Information (LMI) Institute and the Projections Managing Partnership (PMP), two national associations dedicated to advancing the quality and use of labor market information toward informing state and local workforce investment decisions. Joe holds a Master of Community Planning degree from the University of Cincinnati and a Bachelor of Arts degree in Political Science and Spanish from Butler University.
Contact:
Email: [email protected]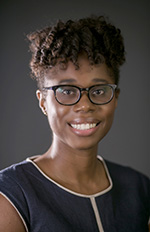 Lauren Scott, Program Manager
Lauren Scott is a Program Manager at the WIC. Prior to joining the WIC, Lauren worked on employment, labor, and workforce-related matters in both the public and private sectors, including on the staff of former U.S. Senator Tom Harkin (D-IA), Chairman of the Senate Committee on Health, Education, Labor, and Pensions where she assisted in the development of policies that promote financial security for working families and the passage of groundbreaking legislation, including the Workforce Innovation and Investment Act. Lauren received her law degree from the University of Iowa College of Law and B.A. in Advertising from Iowa State University.

Contact:
Email: [email protected]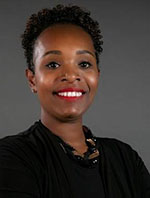 Crystal Davis, Operations Specialist
Crystal Davis is the Operations Specialists with the WIC. Prior to the WIC, she was the Operations Specialist/Assistant Human Resources Advisor with the Office of the Deputy Mayor for Planning and Economic Development. With DMPED she assisted staff with human resources, solutions to operational issues within the agency, implement and updated agency policies and procedures.
Michael Shannon, Community Coordinator for DC United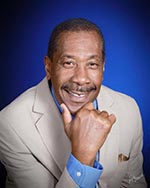 Michael Shannon is the Workforce Investment Council Community Coordinator for DC United. His primary goal is to ensure ANC6D area residents have access to apprenticeships, training and other employment opportunities related to the building and operation of the DC United Soccer Stadium.
Prior to the working with the WIC, Michael served as the Workforce Development Consultant to Hensel Phelps Construction on the Marriott Marquis Hotel and Clark Construction on the District Wharf projects.